When it comes to virtual team bonding we have to be creative. Fun employee engagement ideas are there for us to find them. We always have to search for new ways to keep our teams on track. Wellness ideas, gamification ideas, and self-improvement ideas must have been thrown to the table! Especially at these times of hybrid workplace, we have to find ways to connect teams that are working from home and teams that are working at the office.
Here are some ideas to engage teams and create permanent connections.
Online Cooking Classes
Everybody loves cooking. Well, maybe not everybody loves cooking but everybody loves eating for sure. You can search for online cooking classes for your employees. Hosting a virtual cooking class for your company may help boost teamwork, employee happiness, and engagement as a consequence of memories and group bonding. You can use udemy for online cooking classes!
Virtual Parties as Employee Engagement Ideas
Make unforgettable memories with your employees this holiday season by hosting a virtual party.
Make light of the fact that your friend's Zoom freezes when he's making the most cringe-worthy expression. Coworker's dressed child makes the most spectacular webcam "bomb" possible, and you can't help but giggle.
A virtual Christmas party may be made distinctive by using a lot of personal touches. As the COVID-19 epidemic continues to spread over the world, virtual Christmas parties will become more crucial in 2021 to assist people to keep in touch with loved ones who are either physically or socially isolated because of the pandemic. When festivities have to take place in a variety of forms, these virtual parties retain a sense of normality and a sense of living complete lives.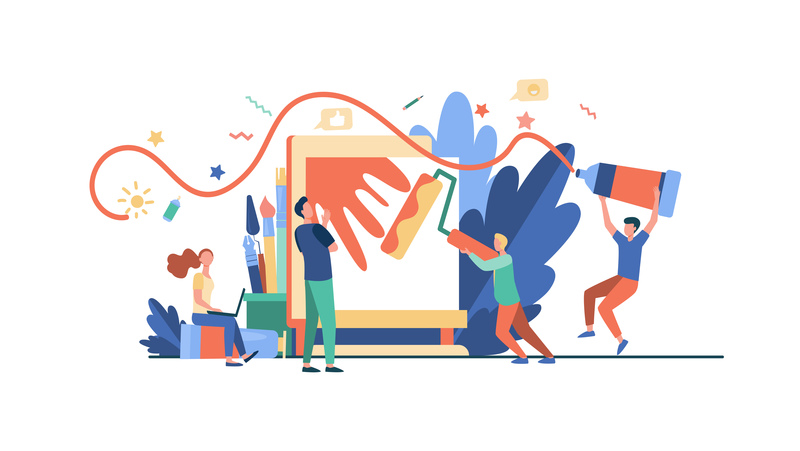 Murder Mystery Box
Your group activities must not be snooze-inducing. Perhaps another happy hour, a self-guided treasure hunt, or a boring dinner meeting is in order. For your next team-building event, however, solving a murder mystery game box is a wonderful way to get everyone involved in a fun, creative, and results-driven activity.
Virtual Trips are Great For Employee Engagement
For those who love to travel the last couple of years must have been a disaster. As a company, you can host an online tour of a chosen city. It could be Rome, it could be İstanbul, it could be Mumbai. That virtual trip could include a piece of proper information about the city and the history it has. You can choose a city from a movie. You even can combine a virtual movie night with a virtual trip.
Virtual Printable Playables
With the Holiday Printable Playables, your next virtual holiday party will be a smashing success. Small and big groups alike may enjoy these activities, making them ideal for online workplace Christmas parties. In a novel and enjoyable manner, this Christmas happiness package will bring people together. Features to look out for are virtually or in-person play is possible. Groups of various sizes may use this facility. They'd better be easily downloadable and reproduced. Provide prizes to the victors at the conclusion of each game so they may celebrate their triumph in style.
Always think outside of the box when it comes to team bonding ideas. The most fun is hidden there out of the box!