During a global epidemic, worldwide teams have been challenged since they can't easily interact in person. The fact that many foreign education professionals are already used to working remotely and the difficulties it entails is a bright spot. Remote employees save an average of 40 minutes daily from commuting.
The utilization of abroad outposts, advisors, and temporary personnel is widespread for institutions with significant international activity, particularly those with worldwide or regional sites across the world. Recent demands on managers to change working patterns and mobilize whole teams, however, have put pressure on all leaders.
No matter how far a team is spread or how many time zones the members operate in, remote leadership may be a challenge. Managers will be forced to rethink their approaches as a result of the present situation. If you put in the time and effort, this process may go beyond basic adjustment and give rise to new methods of functioning that have a long-lasting influence. So here are some ideas that you can use!
Initiate Conversations and Create Community
Use video conferencing interactive activities to get your team members to know each other. Use a game as an example of how to use the service. Identify the most beneficial app on your phone and get your team to communicate why it's so valuable with the rest of the team. Alternatively, ask about their favorite recipes or time-saving tips and see what works best. Games at business meetings may seem lighthearted, but they really increase the spirit of your team, allowing people to connect and relax. You can check our blog post about remote employee hiring trends to deepen your curiosity!
Develop Empathy
Your team's ability to empathize is one of your most significant assets. According to a 2018 survey, 76% of CEOs believe that empathy is vital and that it may lead to increased employee engagement, retention, and productivity.
Allowing time for a casual talk before business meetings might help foster better relationships among your staff. Small conversation may help your team get along better since it's a great way to create trust.
You and your employees can overcome some of the challenges that come with being physically separated by getting to know one another outside the boundaries of your regular work.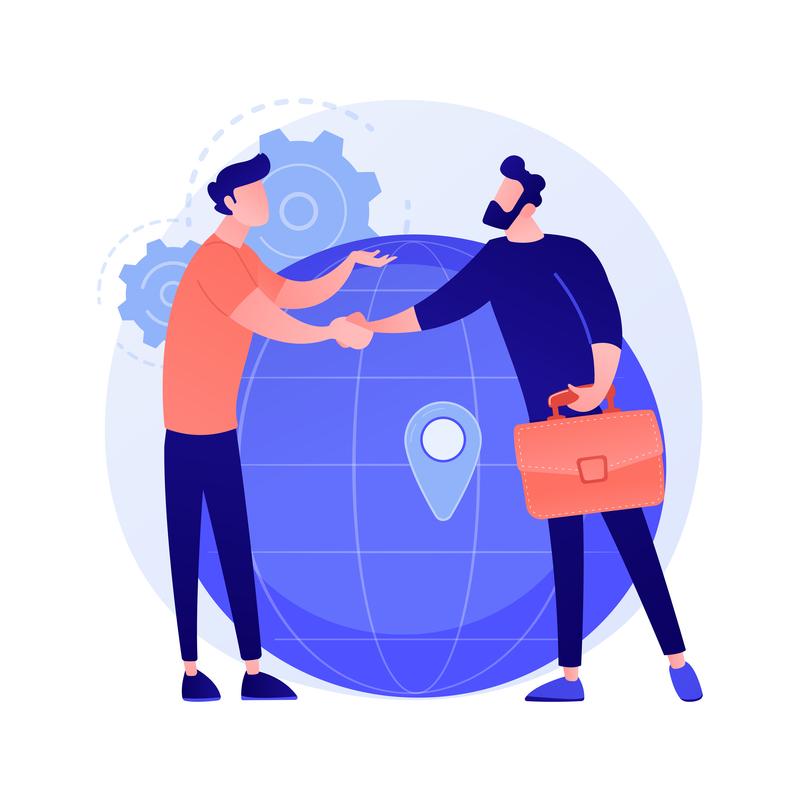 Using Translation Services to Reduce the Language Gap When You Have A Worldwide Teams
In charge of a global team? Be prepared to cope with a wide range of linguistic issues. In this situation, how can you get the most out of your team?
If possible, have training materials and internal communications translated into your workers' native tongues.
Aside from strengthening relationships, connecting with distant employees can also assist prevent misconceptions and the impression of isolation.
Additionally, keep in mind the very real possibility of failing to comply with the law. If you don't communicate with your staff in their native language, they may not grasp their function, safety concerns, or legal requirements.
Keep An Eye On The Ball When You Are Managing A Worldwide Team
Try to remain on top of items that demand your individual attention, like feedback, especially if you're working with a worldwide team. As a result, no one on your team will be wasting time as they wait for your reaction. As a result, keep an eye on your inbox and don't allow messages to build up. Team members will be less likely to get frustrated as a result of this.
In today's market, leading a worldwide team might appear daunting at times, but the benefits far outweigh the challenges. 23% of those surveyed would take a 10% pay cut to work from home permanently. Encourage collaboration, ingenuity, and production by any means. In this manner, a worldwide team may be effectively managed. Regular and meaningful communication, as well as enough resources, can help you successfully lead your worldwide team to success.
Define The Term "Personal Time" to Your Worldwide Team
Working from home or being on the go has become tougher in the digital era. This is exacerbated when the task is both distant and worldwide. Managers may set limits to prevent the big hill toward a 24-hour working, even if work-related demands remain unabated around the clock, particularly in times of crisis.
International professionals may be expected to accept a conference at 11 p.m. or answer an email at 6 a.m., depending on their job roles and responsibilities, but balancing these expectations with clearly defined break hours will protect team morale. In order for rest intervals to be most effective, top employees must set the standard and implement the terms to all members of the organization. Because no one will reply when someone breaks away from the group, there's no temptation or peer pressure to respond. During a genuine rest time, it is expected that people would tune out messages and be alert to emergencies and exceptions.