Summer living may be simple, but doesn't work appear to be more difficult? It can be difficult to remain motivated during the summer months when coworkers leave for holidays and long weekends.
Thank You
While some employees are having fun on vacation and posting how happy they are on social media, others have to work. They have to work for the absent ones also. A simple "thank you" is necessary. (Yet sometimes not enough!) Recognition is over rewarding. But also, we are physical beings and we like physical gifts too. After thanking an employee let's see what you can do to reward them in summer.
Picnic Basket
Summer is a reminder of picnics. Through the days of the epidemic, we are used to spending time outdoors. By sending a picnic basket full of food and a cover would give your employees joy. Your company would represent a humanitarian and benign approach.
Ice Cream
Even when they grow up an ice cream still cheers people up. It can easily be planned to sending ice cream from a local shop to your employees. By so, you will freshen them up on hot summer days. Ice cream would cool the body down and liven the mouth up.
Season Flowers
Flowers are popping out everywhere with summer after an intense winter. It can get harder to stay at home in the summer and keep up good motivation while working remotely. Employees can get rewarded with colorful seasonal flowers. So, they can live the spirit of summer inside their houses.
Seasonal Fruits
Summer is also the season of the best fruits. Hard worker employees who completed their last task successfully could get rewarded with fresh fruits and vegetables. Summer fruits are colorful and numerous. Your company can even turn this reward into a bouquet of fruits.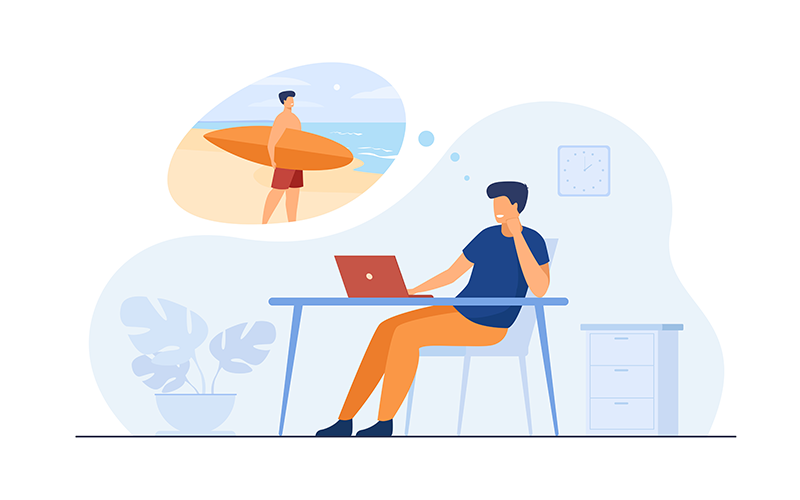 Day-off
Taking a day off and taking care of yourself is healing in every season. Still, there are more opportunities to make use of in hot weather. Laying down under a tree at a park sounds simple yet it is so good to get charged up and absorbing vitamin D. A company can encourage their employees to take the day off and spend it in a park.
An Appointment To a Dietitian
Since summer is coming everybody started to look at their weighing machine more often. It can be offered an appointment to a dietitian to employees. By this, employers would show they care for their employees.
Balanced Workload for Comforting Depressed Ones
It is easier said than done. If a company has enough workforce, teams could work on taking the extra loads of work from an employee. Life won't stop because it's summer or spring. If a bad thing happens to an employee, they might need concern. By alleviate their workload, a company could make them happy, and also the work that needs to be done will be done in better quality.
There are lots of ways to reward employees. But still, companies are using the same methods for decades. Gallant companies which have an innovator approach would engender happy employees and so raise the human spirit.