Building and maintaining a strong professional network at LinkedIn may help you get a job and gain access to new prospects. Real and meaningful connections may have a good influence on your professional life whether it's an introduction, a referral for a job, or career guidance from a personal acquaintance.
As previously said, one of the primary benefits of using LinkedIn is the ability to network with others. Networking on LinkedIn may be a bit of a minefield for those who are just getting started.
What do you do to meet new people? Is there a way to connect without seeming like a salesman or a nuisance? In order to elicit a response, what should you include in your first message and any further follow-ups? As a newbie, you may have questions like these, and we'll go through them in further detail below. Keep reading, even if you've used LinkedIn for years and have a good handle on the platform's ins and outs. We'll show you how to leverage LinkedIn automation to amplify your networking efforts. For both job seekers and those trying to generate leads, interacting on LinkedIn can be a huge asset if done correctly.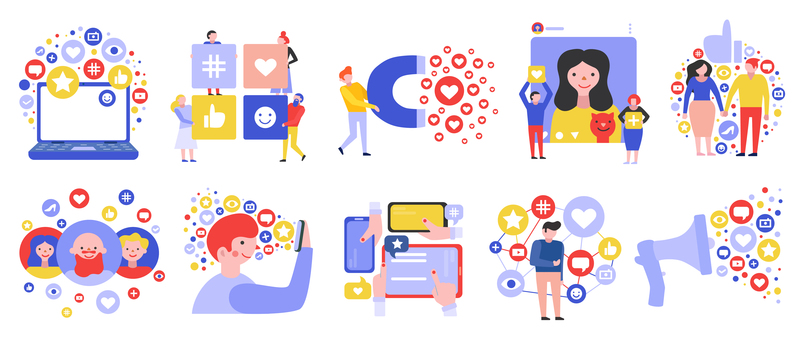 Re-establish Communication With People You've Lost Touch With
Connecting out to someone that you haven't talked to in a while might be awkward, but there are simple methods to get the conversation started. By liking or commenting on articles, you can demonstrate your appreciation for the information they provide on LinkedIn.
Reconnecting with your close connections is an important part of networking, so set aside some time to do so. Make a habit of checking in with them once a month to see what they're up to. Send a birthday greeting or congratulate someone on a recent accomplishment by email. In the long term, constant contact in a real manner will be advantageous.
It is possible at LinkedIn to both provide and receive endorsements and recommendations
It's up to you and your contacts to write "suggestions" for one other's profiles.
Recommendations are personal confirmations of your talents in the workplace. People you've worked with may write one for you, but you should aim for at least five to ten of these. A decent "rule of thumb"
It is a basic indication that you have a certain talent that you have received an endorsement for. For example, if a close friend or colleague promotes you for your coaching ability, it might allow you to different from the rest of the applicants.
Make Your Organization More Visible To The Public at LinkedIn
Your business, your brand, and your goods may all benefit from using LinkedIn. It may also convey the tale of your firm. Do it well, and you'll be able to engage with your consumers and staff in a meaningful way.
Customers, customers, suppliers, and even potential employees may now learn more about your business by visiting your LinkedIn profile. LinkedIn analytics may also be used by the page administrator to see who is visiting the page. In this way, you may better target your material.
For your company, there are several ways that LinkedIn can help. For example, you may utilize the site to explore your competitors, possible business partners, and new suppliers. Sales Navigator is a premium service that enables you to connect with potential customers and follow changes in your industry's leadership.
Connect With Other Members In Your Network Through LinkedIn Groups
A group is a place where LinkedIn users can exchange thoughts and exchange industry news with one other. A wonderful method to build your professional network is to participate in this.
Groups may be found via the search box at the top of your profile page, or you can discover new ones through the ones you currently belong to. Once you've joined a group, you may participate in discussions, ask questions, and communicate with the other members.
You may get a wealth of knowledge and help from LinkedIn groups. Your group members will likely reciprocate if you share your expertise.