The topic of the day is gender diversity. Most companies strive towards gender balance. The pursuit of excellence has no bounds when it comes to gender. In order to promote gender equality, the most reputable businesses are welcoming of a varied and fair workplace environment. It's critical to have a diverse mix of genders.
Gender-diverse companies outperform their rivals and earn better profits! A company's ability to succeed depends on the presence of a wide range of perspectives and ways of thinking. Outstanding business executives recognize this and utilize diversity to foster rather than stifle their company's development. Did you know that %67 of candidates (according to this article) is seeking a diverse company to work with?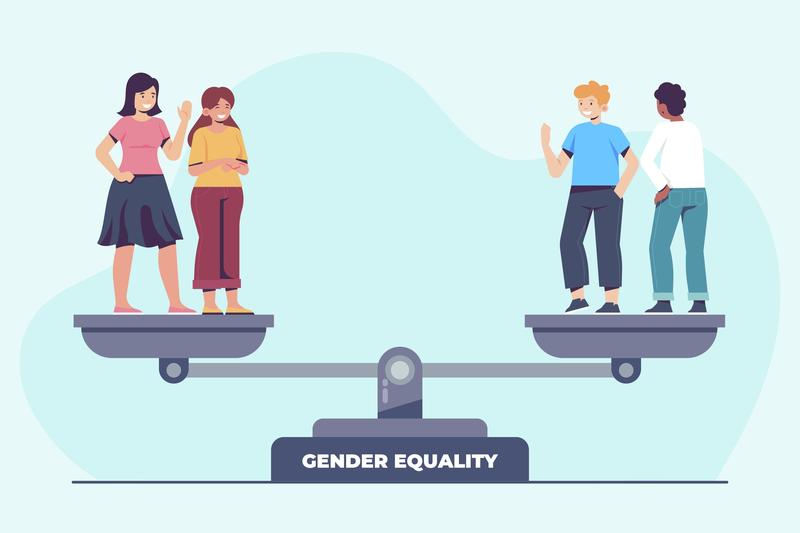 Let's check out, why gender diversity is important.
Various Points of View
Being inclusive of both women and men on your teams allows you to take advantage of the various life experiences and points of view they bring to the table.
Expanded Opportunities for Employment
Women make up half of the population, and companies who don't encourage them to join are losing out. Utilizing these resources may have a significant impact on your productivity and profitability
Improved Employee Morale and Loyalty
Having a diverse and inclusive work environment improves employee satisfaction and opens up new career opportunities. Workplaces with inclusive cultures have reduced employee attrition, saving time and money on recruiting. Multiplicity of viewpoints may help firms see fresh possibilities and exploit them. It may also motivate businesses to confront harmful gender norms.
Improved Communication and Cooperation
The presence of women in a team may assist the team's procedures and cooperation improve. Studies show that women are better at understanding nonverbal clues than males are. Having more women in a group lets people take turns in talking, which helps them make use of the group's total knowledge and talents. This will help groups while working together on projects in person as well as when working remotely. Modern workplace communication platforms that allow workers to exchange ideas, initiate dialogues, and gather feedback can also assist employees, as will using these tools.
More Effective Recruiting and a More Positive Public Image
To attract top talent, you need an inclusive environment. According to a PwC study, 85 percent of female millennials want to work for companies that have a good track record when it comes to diversity. Having a good reputation as an inclusive employer demonstrates your positive corporate values, which can help you stand out in the job market.
A More Accurate Depiction of Your Clients
Customer demographics range widely. The more your company's members represent your clients, the more probable it is that you will be able to interact with them successfully. As a result, you must ensure that your teams are diverse in terms of gender, age, and ethnicity. When it comes to shopping choices, women have a major say. You have to engage with that purchasing power.
A Greater Return on Investment
Gender diversity has been shown time and time again to benefit the bottom line. According to McKinsey, organizations with more gender diversity are 21% more likely to be profitable.
Everybody is a part of the bigger picture of life. The workplace should be the same way. For more in-depth information, see our earlier blog article on valuing gender diversity in the workplace.